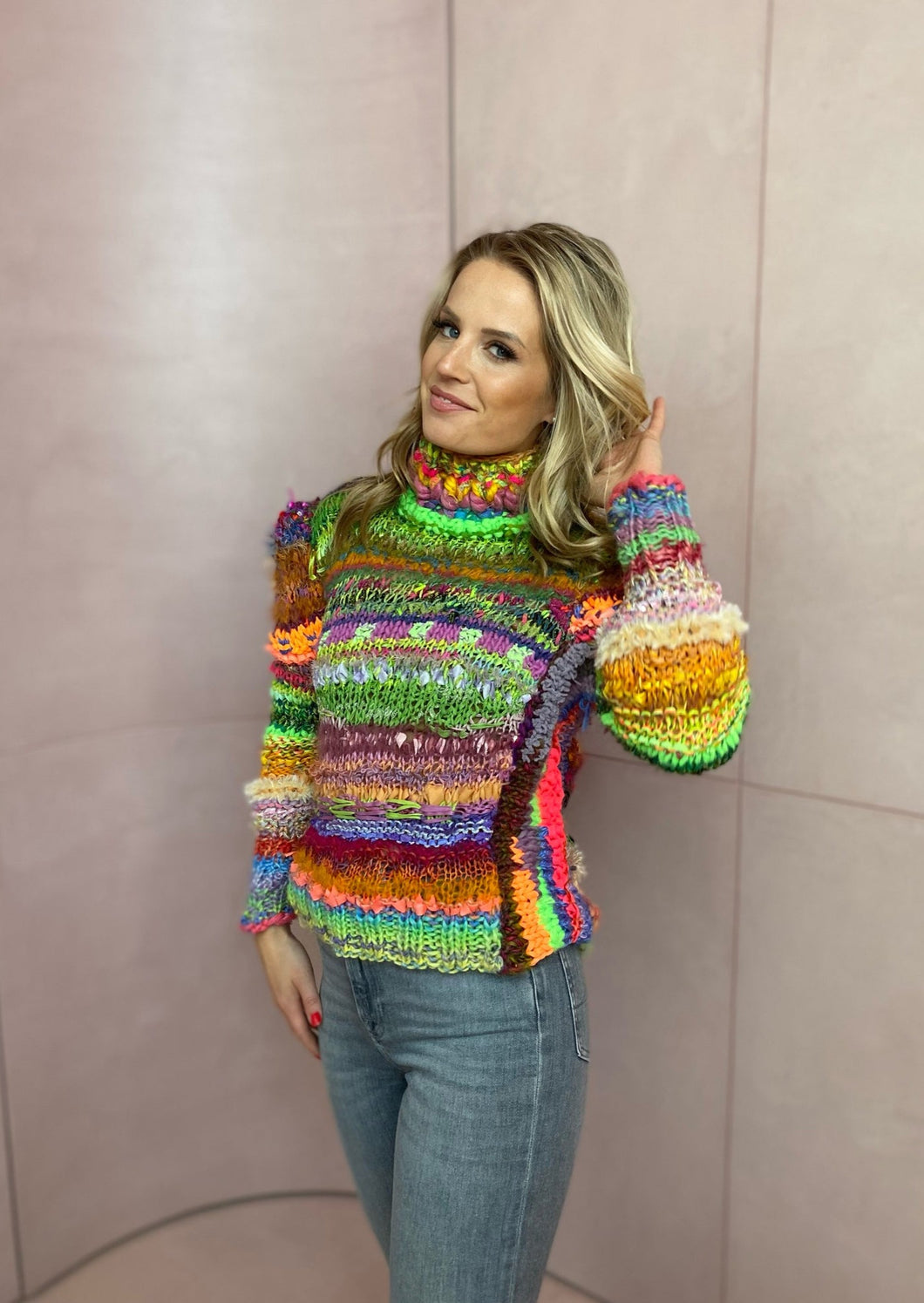 Aleeyah Knit
Regular price €700.00 Sale
Our Aleeyah knit is a unique hand knitted sweater in a beautiful blend of neons and warm fall colours. This eye-catcher piece has a turtleneck and long sleeves.
All knits are handmade in Belgium with a variation of materials so each item is completely unique and may have slightly different colours than the original.
Limited stock
Contact us at info@tutuchic.be to order yours custom made.
Delivery of new pieces may take up to 
3 weeks.


[powr-tabs id=52e6c986_1500285370]